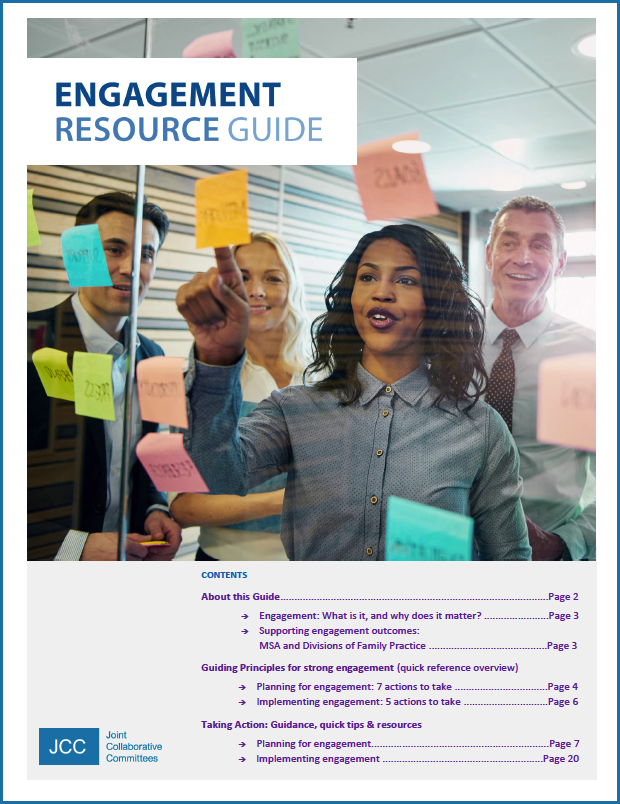 This guide is intended to serve as a helpful resource for physicians and other health care stakeholders who are engaging with each other on shared priorities and issues by continuing to strengthen relationships, processes, and structures. 
It contains an overview of principles and a basic framework for strong engagement along with an assortment of relevant tools and templates.
3 Reasons to use this Guide
Understand the term 'engagement'
Explore best practices for successful engagement including potential frameworks and tools
Access common language with which to communicate, discuss, and reflect on engagement;
and challenges and successes related to engagement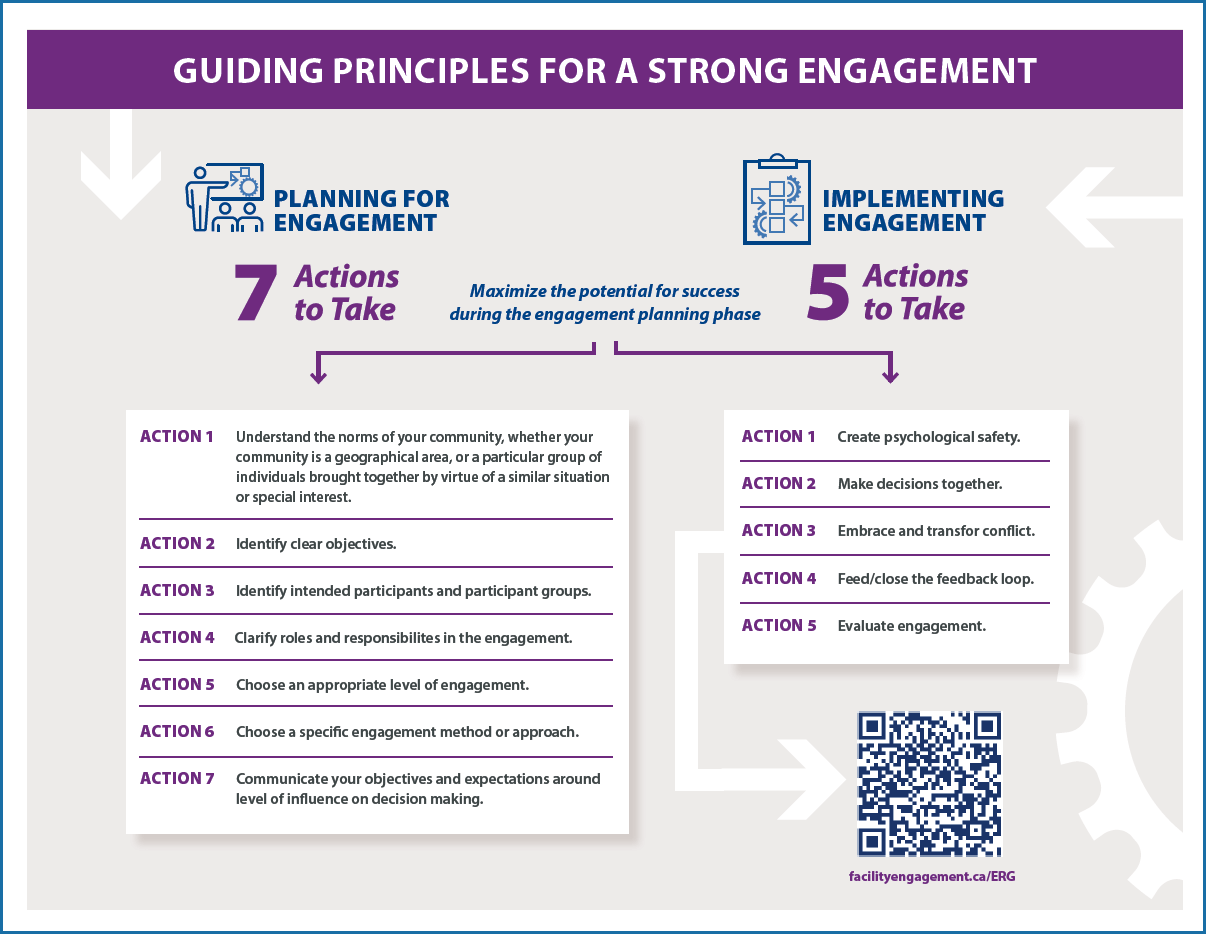 Many medical staff associations (MSAs) and divisions of family practice (divisions) have advanced expertise and strategies for engaging with their members that go well beyond this resource guide. This guide includes some of their innovative and creative tools as additional downloadable resources. 
As a living document, this guide will be periodically updated with a new tools and references.  If you have a tool to suggest, contact engagement@doctorsofbc.ca.
Engagement: What is it, and why does it matter?

Engagement is a process for making better decisions that incorporate the interests and concerns of affected stakeholders and meet the needs of the decision-making organization. 

Engagement is also an opportunity to strengthen relationships among stakeholders and decision makers, share information, and build mutual understanding and consensus.

Why Engage?

Meaningful physician engagement leads to better patient care

Impacts

health and system efficiency
cost reduction
improved health outcomes
decreased errors

Benefits

greater job satisfaction
improved patient satisfaction
performance
efficiency
innovation

MSA role in supporting engagement outcomes

Support physicians to connect with each other
Support physicians and health authorities to find common ground and solutions
Improve patient care and the work environment

Divisions' role in supporting engagement outcomes

Support FPs to work together
Support FPs to work together with system partners
Improve clinical practice and address gaps